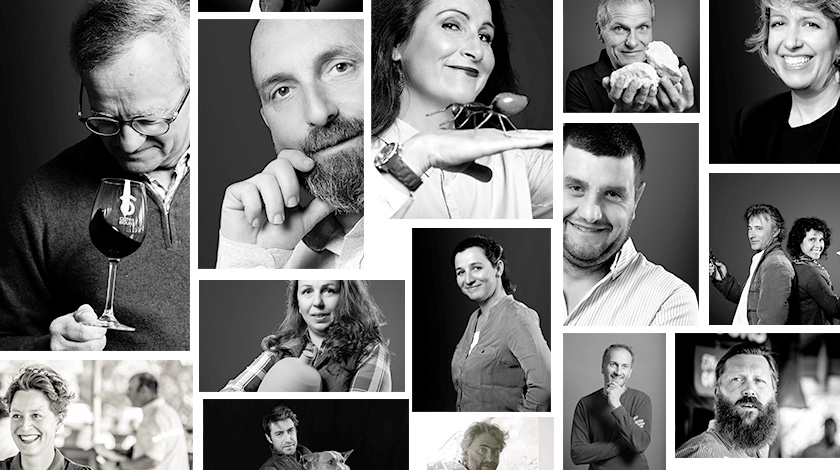 The Connétablie
Background
Created in 1952 after the Jurade de St Emilion (1948) and the Bontemps du Médoc (1950), the Connétablie de Guyenne – whose headquarters are located in the Château of the Dukes of Epernon – is the third oldest vinous brotherhood in Bordeaux. The brotherhood's territory covers 5 appellations: Côtes de Bordeaux, Côtes de Bourg, Premières Côtes de Blaye, Entre-Deux-Mers, and Graves de Vayres. Each appellation has its own section, although the same costumes are worn and ceremonies followed. The word connétablie revives the title (if not the functions) of a very ancient Bordeaux institution going back to the time when the province of Guyenne was attached to the French crown – prior to owing allegiance to the English king further to the second marriage of Eleanor of Aquitaine (1122-1204). The region once again came under French rule when the Battle of Castillon ended the Hundred Years' War in 1453.
The Grand Connétable was in charge of guarding Château de l'Ombrière in Bordeaux (which no longer exists), where the Peugue River flowed into the Garonne.
This was the region's administrative centre at the time, overseeing matters concerning the army, public finances, customs, etc.
It is easy to imagine several connétables monitoring the contents of wine barrels, using their velte (a special tool to measure the volume of wine). The connétables then hung a cypress branch (the trees have since disappeared) to ship masts as a form of official receipt.
There is still a reminder of this time: the small Cypréssat Chapel, at the end of the Avenue Thiers in Bordeaux, at the foot of Cenon hill.
The vinous brotherhood
The brotherhood adopted the uniform of the connétables: the black robes of clerks, but brightened up by red (for red wine) or yellow (for white wine) stripes in the form of a cross. The hat is reminiscent of Louis XI's hair style with a red and yellow braid in the shape of a scallop shell.
A medal with the ancient province of Guyenne's coat of arms is worn on the chest and an épaulette on the left shoulder discreetly displays the name of appellation.