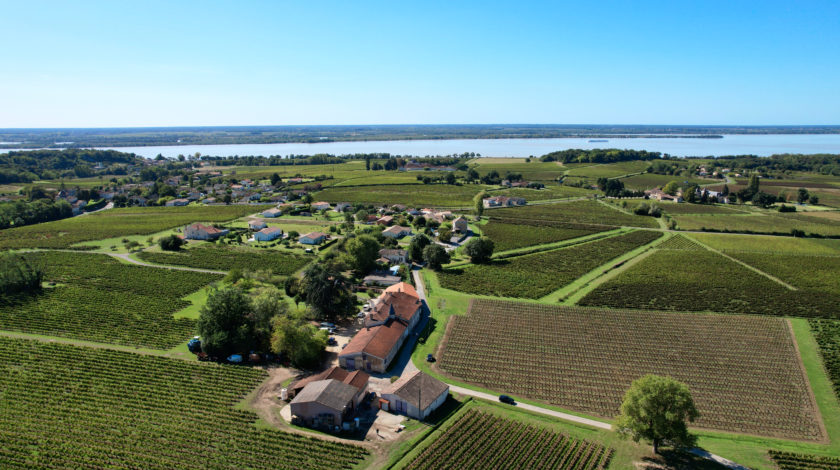 Wine Appellation
Recognized as a Protected Designation of Origin (AOC in French) since 1936, the Côtes-de-Bourg vineyard, which dates to the 2nd century AD, is located on the right bank of the Gironde Estuary and Dordogne River. Covering 3,400 hectares of vines 35 kilometres north of Bordeaux, it extends over some fifteen municipalities.
It features a rugged terrain of hills and valleys characterized by a sunnier climate with less precipitation than the rest of the region.

The reds dominate the production with merlot, malbec, cabernet sauvignon or cabernet franc, conveying their rich fruit and warm temperament in increasingly varied styles.
The whites, assembled from semillon, sauvignon blanc, colombard, muscadelle and sauvignon gris, remain relatively confidential in volume but emblematic in their profile.
Today, more than 250 men and women are shaping this terroir, including 170 independent winegrowers and 80 cooperators.
The Appellation in Numbers